There are two ways you can add a new Comment to a Page,
Context Menu
Right-click in the Image window (where your plan is displayed) and select New Comment from the context menu...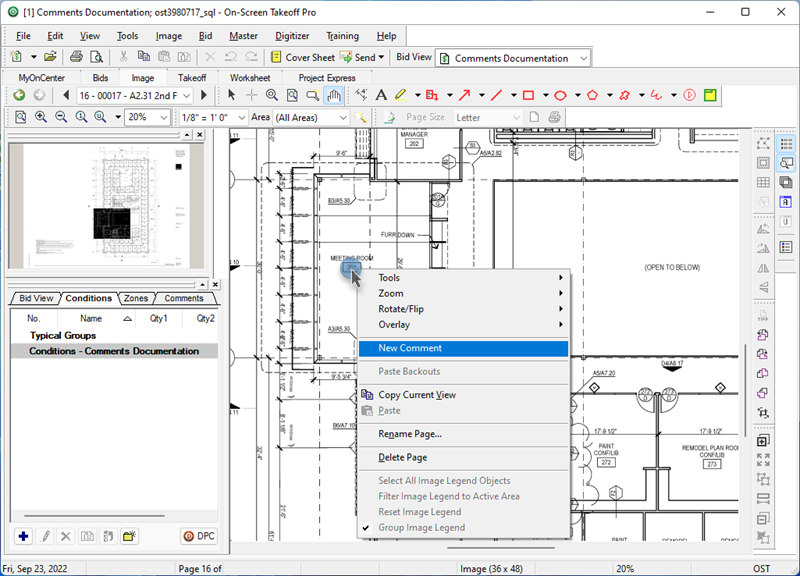 or,
New Comment Button
Select the New button in the Comments tab of the Conditions Window...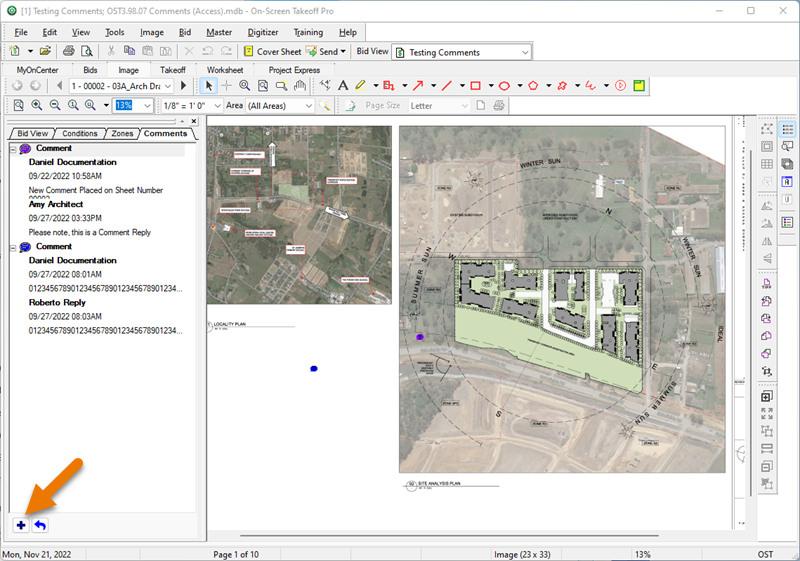 Then, click your mouse cursor where you want to Comment icon placed on your plan.
The Comment pop-up opens.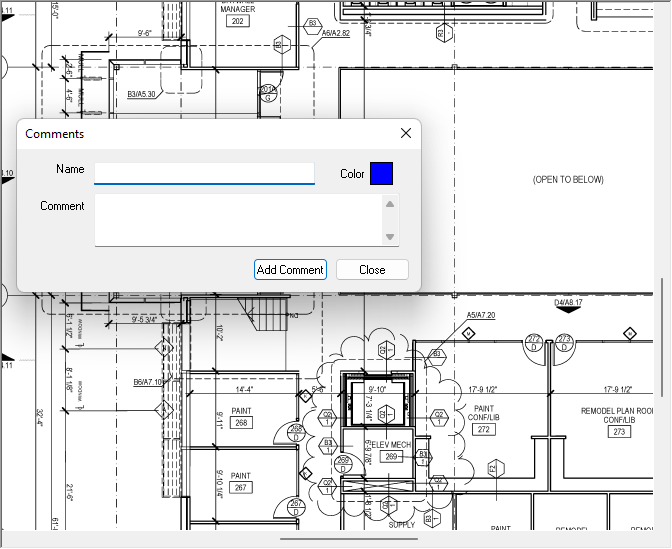 The first time you add a new Comment, the Creating Project Comments Quick Start pop-up displays...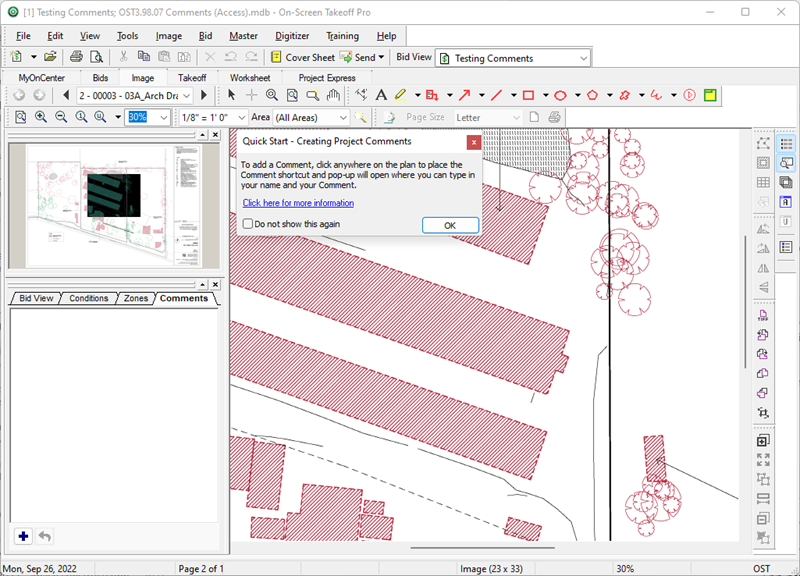 That link opens the Comments Overview article (the previous article), so you can go ahead and click the "Do not show this again".
Fill in your name (if your company uses database logins, this will be auto-populated with your name) (50 character limit).
Select the color for the Comment icon that gets placed on your Plan.
Enter in your Comment (250 character limit).
There a few characters you should avoid using in the Name or Comments fields including: single quote ('), double quote ("), and the dash (-). These can cause issues when copying/pasting text into the Comments field and importing/exporting Bid Packages that include Comments.