You can use your mouse to zoom in/out and pan around your plans easily.
Using Your Keyboard and Mouse
You can use your keyboard to control what your mouse does:
<Spacebar> Toggles between the last used tool and the Select button. For Takeoff tools, toggles back between Select and Takeoff tools.
<Ctrl> and click-n-drag mouse movement - creates a zoom box - whatever is inside the box you draw fills the Image Window.
Advanced Mouse Functionality
These advanced settings can be disabled in Tool > Options by unchecking "Enable Advanced Mouse Controls" - see Related Articles.
Advanced Mouse Functionality is supported in the main Image window only, not the 2nd (Annotation and View window) or 3rd (View window).
Right-Click
You can right-click and drag (assuming you are using default, right-handed mouse settings in Windows) and then move your mouse to pan around the image.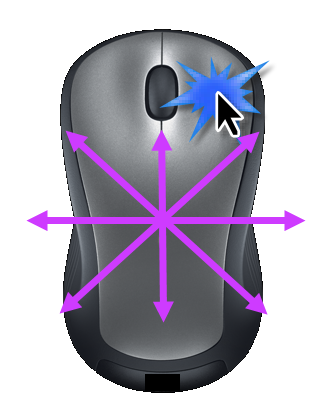 Click the Scroll Wheel
You can click the scroll wheel on your mouse to toggle between zooming (with the wheel) and the last selected takeoff tool.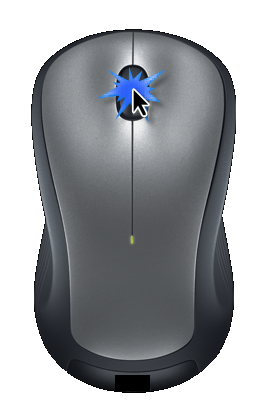 Roll the Scroll Wheel
When the Zoom tool is active, you can use your scroll wheel to scroll backward and forward through zoom levels.
If Zoom tool is not active,
Rolling the scroll wheel pans vertically.
Hold down <SHIFT> and scroll the wheel to zoom to pan horizontally.
Hold down <Ctrl> and scroll the wheel to zoom in and out.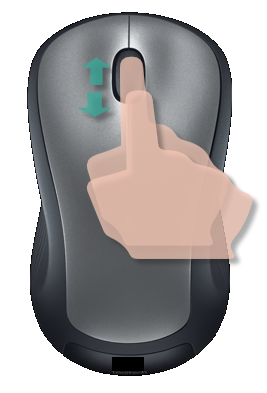 Tilt the Scroll Wheel
You can also tilt your scroll wheel to the left or right to pan horizontally. (This only works if your mouse supports it - many don't.)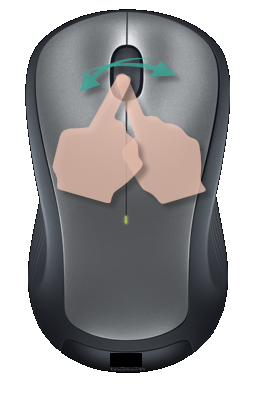 See the Related articles for more shortcuts you can use to navigate your plans.