Now that you have created a Contract on the Schedule of Values Tab (previous article), you probably want to send that Contract to someone.
You can generate a Summary Contract (with or without Overhead and Profit details) or a Detailed SOV Contract (that shows all the rows in the lower panel), whichever serves your purpose.
SOV Summary Report
In the top panel, click the "Create SOV Report" button.

Click the "View contract summary details" box if you want to show Overhead and Profit in the Contract.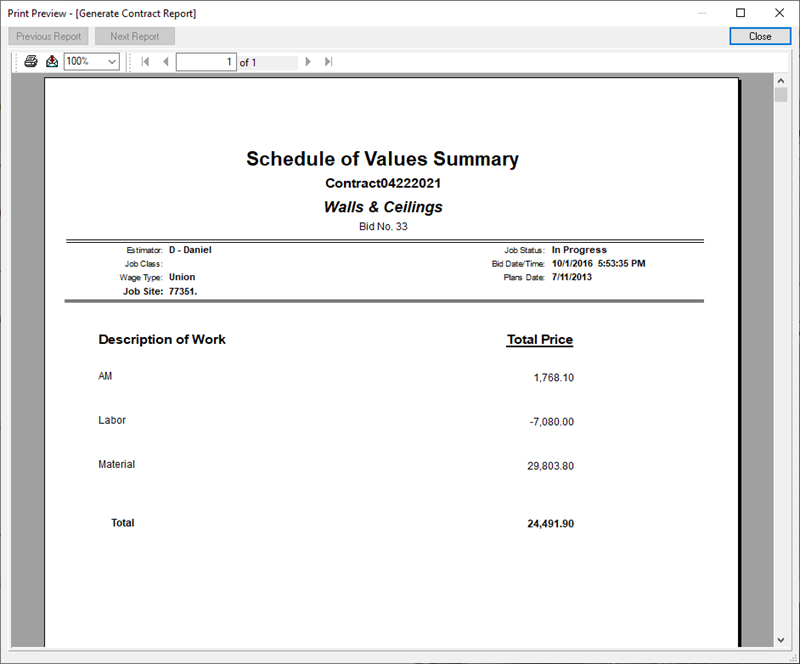 Summary Contract - no Overhead or Profit details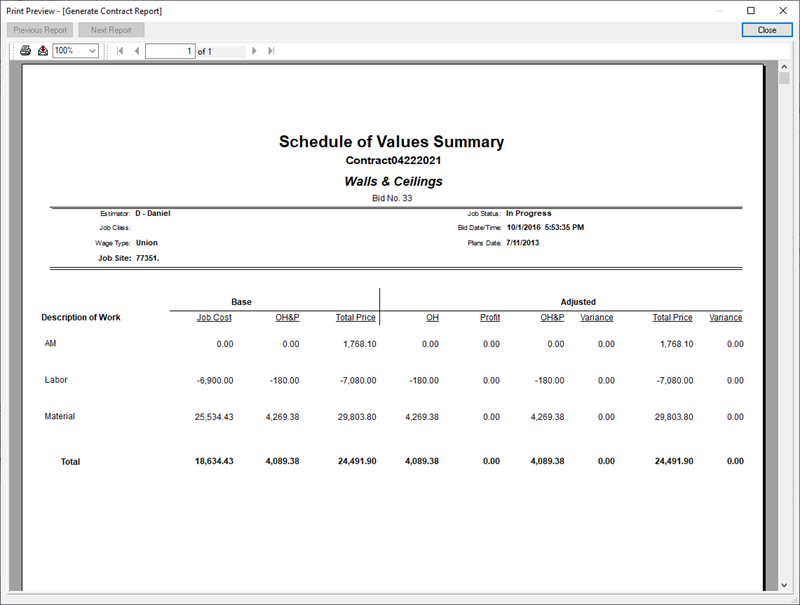 Summary Contract showing Overhead and Profit details
Detailed Contract Report
When the "Show Detailed View" option is checked and the lower Details panel is displayed, you can generate a Report of these Detailed Costs (not to be confused with the "detailed" Summary view above).
At the top of the lower panel, click the "Create SOV Detailed Report".
Click "Preview' in the confirmation box - there are no other options.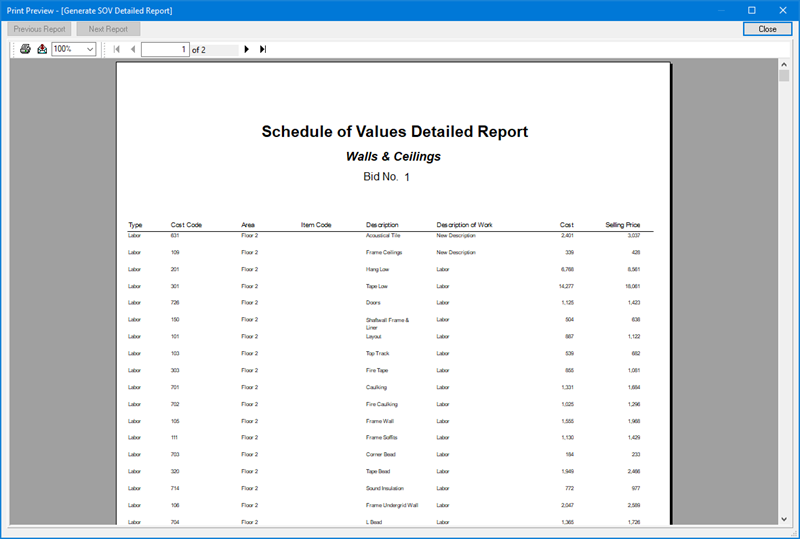 From the Preview screen, you can print or export the Contract Report, see Related Articles for details on printing/exporting Reports.