On-Screen Takeoff (v.3.98.09 and newer) include an improved update notification system.
When the version of On-Screen Takeoff installed on your computer is not the most current (as published in On-Screen Takeoff® Product Information and Downloads), On-Screen Takeoff displays an "Update Available" toolbar.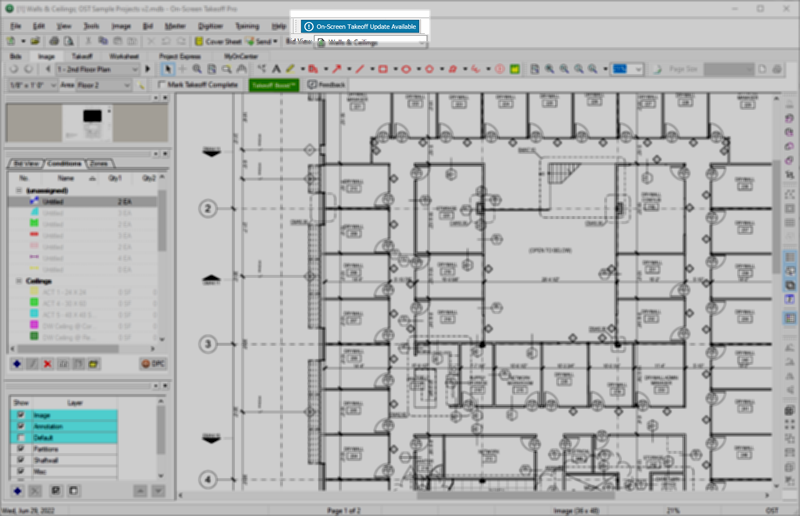 Click on the blue button and a pop-up opens. This screen displays information about the update and allows you to download the installer or dismiss the notification. On-Screen Takeoff continues to display the "Update Available" toolbar until the installed version is up-to-date.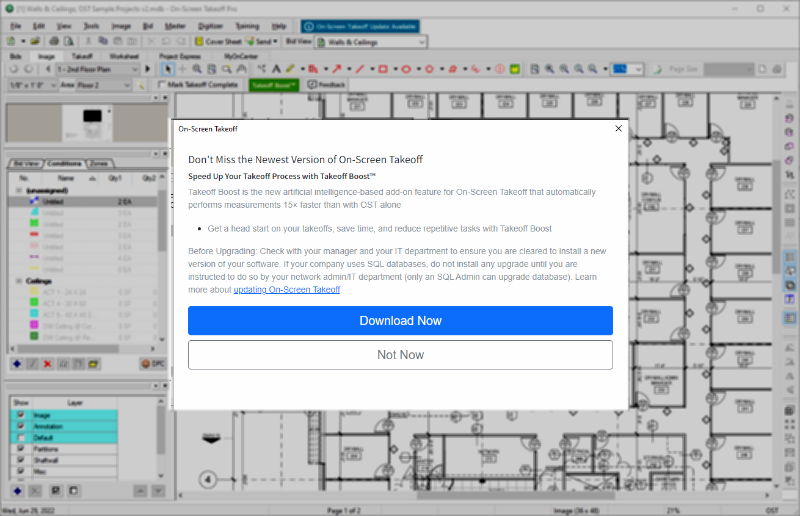 If you click "Download Now", On-Screen Takeoff closes the notification window and downloads the installer to a temporary folder. You can continue working in On-Screen Takeoff while the installer downloads; you can see the download progress in the Status Bar at the bottom of the application.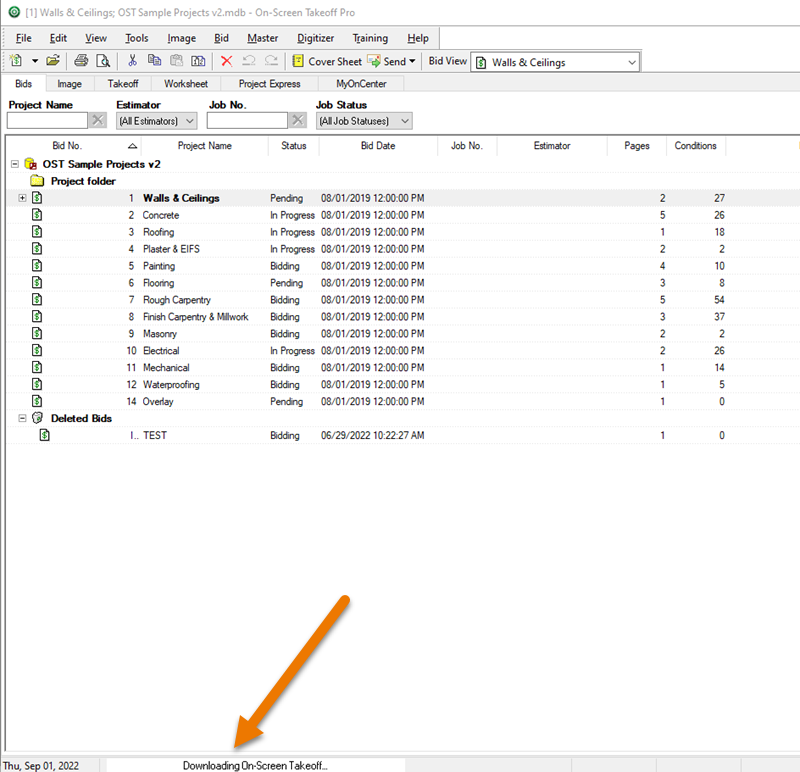 When the download is complete, you are prompted to install the update.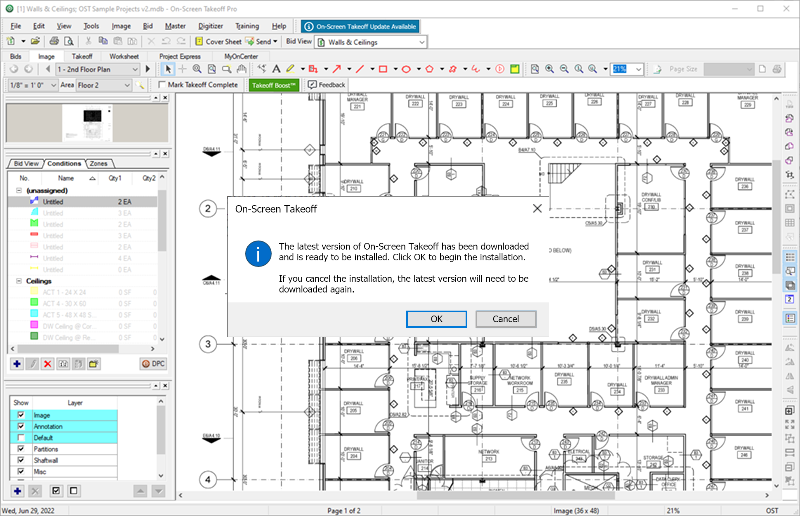 When you click OK, a normal upgrade installation begins, see Related Articles for more information.
Reminder, please review System Requirements before starting any installation, they are also in Related Articles.
Lastly, if you decide to click Cancel, that's OK, the update notification remains visible and you'll be prompted again as long as your installed version is not the most current.
Be sure to review Release Notes for additional information about the update.