Views: 3433 Last Updated: 10/03/2022 07:12 am
0 Rating/ Voters
Be sure to rate this article 5 Stars if you find it helpful!
The MyOnCenter Tab welcomes licensed users to On-Screen Takeoff each time you start the application. If you are using PlanViewer (no-license mode), the Bids Tab (next article) is the first screen you see.
This Tab includes helpful tips, tricks, and FAQs, links to Support and Training resources, and other helpful links. Content includes training videos, industry news, and new product information. Content is updated regularly so be sure to check this Tab often.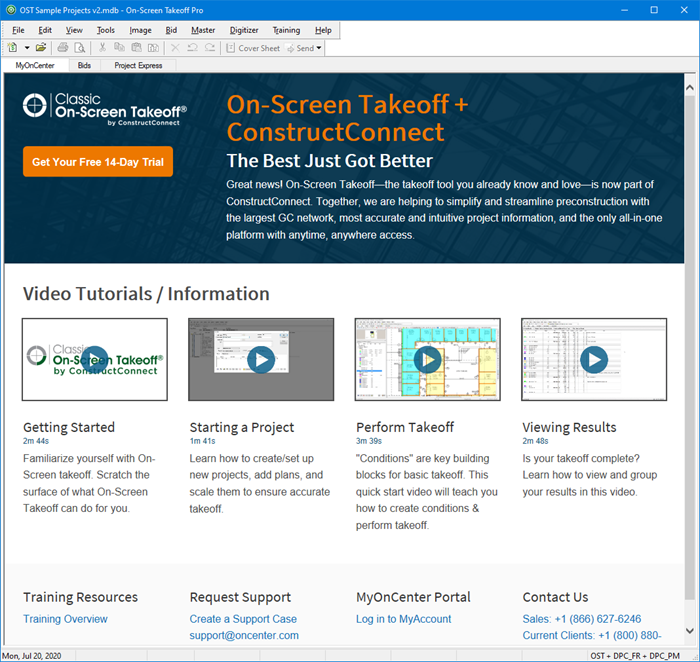 Clicking on any link opens your default web browser.
---