Views: 1014 Last Updated: 11/03/2022 02:05 pm
0 Rating/ Voters
Be sure to rate this article 5 Stars if you find it helpful!
Use the Settings toolbar to set scale and assign takeoff to a particular area. See Related Articles for more information on Bid Areas and Typical Takeoff.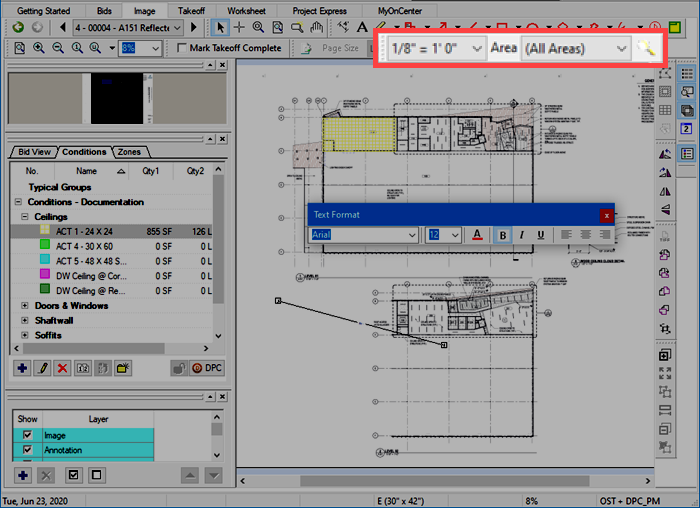 By default, this toolbar is docked to the right of the Zoom toolbar.
Button Icon
What it does/What it means...
Function
Scale
Sets the scale of the current page (see Related Articles for more information on setting and verifying Scale. It is vital that you check (verify) your scale before doing any takeoff.)
Area
Drop down menu that provides a list of all the Bid Areas and Typical Areas in the current Bid.

Areas and Typical Areas to which Takeoff has been assigned on the current Page are shown in Bold (Floor 1 and Floor 2 in this example).

Typical Areas show the number of times they occur in the project in parentheses. (There are 31 "Typical Area 1" and 19 "Typical Area 2" in this project)
Lookup Tool
Opens the Bid Areas dialog where you can add, edit, delete Bid Areas.
---