When you are reviewing the Bid Summary Report, and you have check the option to include Labor Hours, you may be scratching your head wondering how Quick Bid calculates those Man Hours. This article explains the calculations.
Assumptions:
User has Conditions that include labor.
User may use Indirect Expenses.
User enables the "Show Labor Hours" option in the BSR Options screen (which really should be relabeled as "Show Man Hours" to match the report).
Discussion
To calculate Man Hours, you must take into account the Labor from the Condition and the labor value of any Indirect Expenses (even if the IE are not calculated as Labor, a Payroll Class is involved with the IE and translates into Man Hours).
We will consider a bid that includes only one Condition, so we can follow the calculations easier.
Condition Detail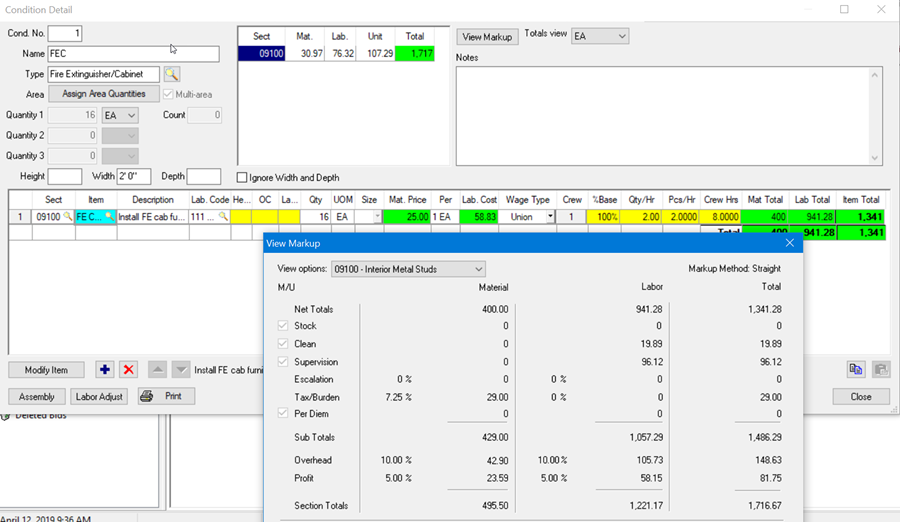 Notice in the Condition's line item that there are 8 Crew Hours. (The Labor Total, Crew Hours, and Lab. Cost are all co-dependent,changing crew hours, production, or Lab. Cost updates related values). Open the View Markups for this Condition and you see that there are Indirect Expenses for Clean and Supervision – we need to consider these expenses when calculating Man Hours.
Bid Summary Report (not broken by Area)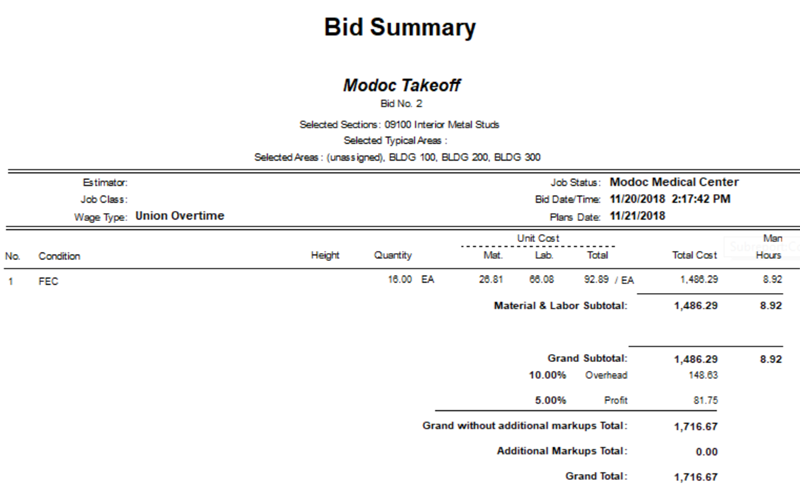 Notice in the BSR, there are 8.92 Man Hours. This includes the 8 hours of Condition Labor and .92 hours of Man Hours associated with the Indirect Expenses. Those IE expenses, because they are calculated as Labor Costs or Labor Hours need to be calculated.
To calculate Man Hours, you use the Hourly Wage information from the Payroll Class' detail. For Condition Labor, this may equal Lab. Costin the line item, but that only holds true if production is 1/per. In our example above, our product is 2/per, so we have to take 58.83 and multiple it by 2 to get 117.66 (which matches the Daily Wage from the PRC Detail screen).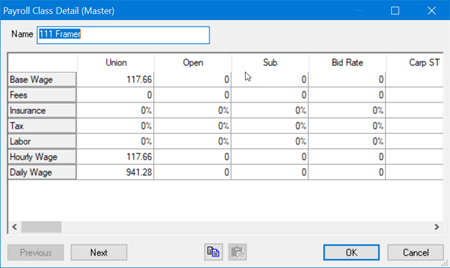 Remember, we have Indirect Expenses associated with this Labor, so we have to look at the IE Details screen and the PRC Detail for all associated labor…
Indirect Expenses
Clean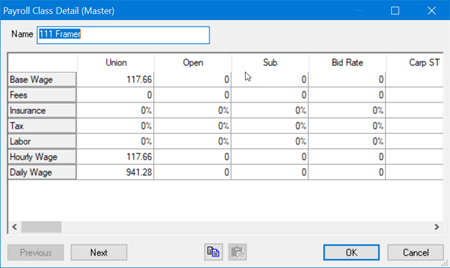 Figuring out the Man Hours for this is easy because the screen shows us "0.24" Total Hours, (we can back-calculate this using the total Clean Cost, 19.89, and dividing by the Hourly Wage, 82.89 (which equals 0.24)).
Supervision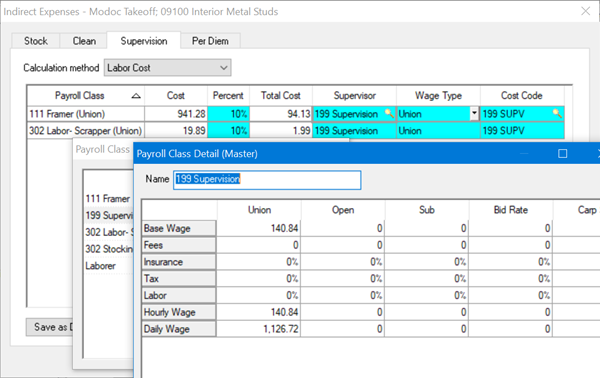 Because this Supervision calculates a Labor Cost, we have to divide total cost, $96.12, by Hourly Wage, 140.84, which equals 0.68.
When we add the hours of direct labor from the Condition, 8,and the IE hours, 0.24 and 0.68, we end up with the final Man Hours, 8.92.