Changing Your Password
Be sure you are logged into kBase, then click your name in the upper-right corner.
From the drop-down, select "My Account".
In your Account screen, enter your current password and your new password.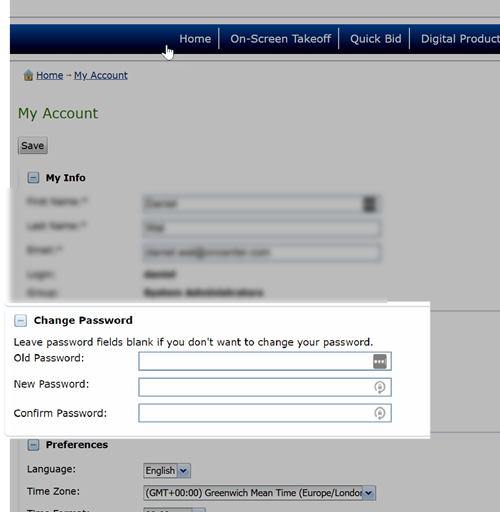 Scroll to bottom of form and click Save.
Be sure to note your new password and update it if you've saved it in your browser.
Resetting a Lost/Forgotten Password
If you ever forget your kBase password, click the "Forgot Password" link on the login page.

Enter your Login name (this is why we recommend using your e-mail address for your user name).

You will receive an e-mail with a link to set a new password.

If you have forgotten your user name, send an e-mail to documentation@oncenter.com and we will send it.