Views: 575 Last Updated: 10/19/2021 03:21 pm
0 Rating/ Voters
Be sure to rate this article 5 Stars if you find it helpful!
The LMAdmin utility uses a separate, browser based help system provided by Flexera. In the upper-right corner of the console, click "Help":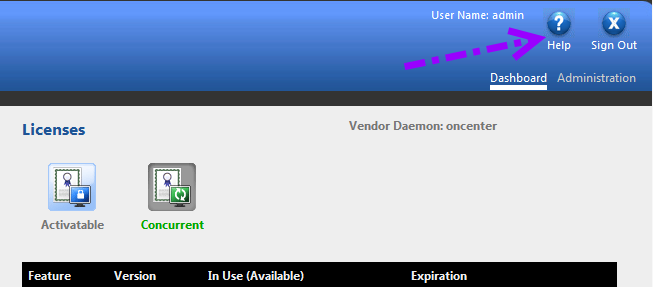 The FlexNet help utility opens to a page that is appropriate for the screen you are on. Use the Contents to locate the information needed.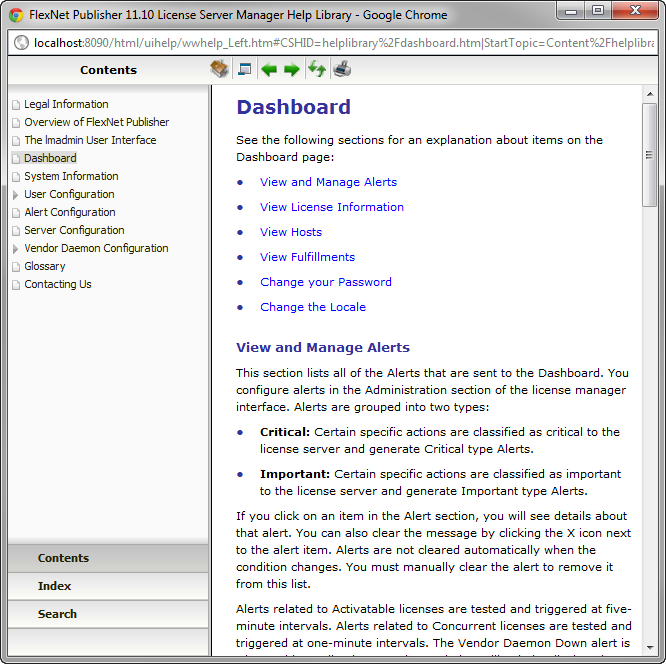 This documentation is provided by FlexNet, the manufacturers of the technology on which Enterprise License Manager is based and is not published by nor supported by On Center Software. All rights and Copyright reserved by Flexera.
---