Administrators of Enterprise License Manager may want to see who is using a license or how many licenses are currently being used.
Viewing Current License Usage
Open the LMAdmin Web interface
Click Dashboard if not already displayed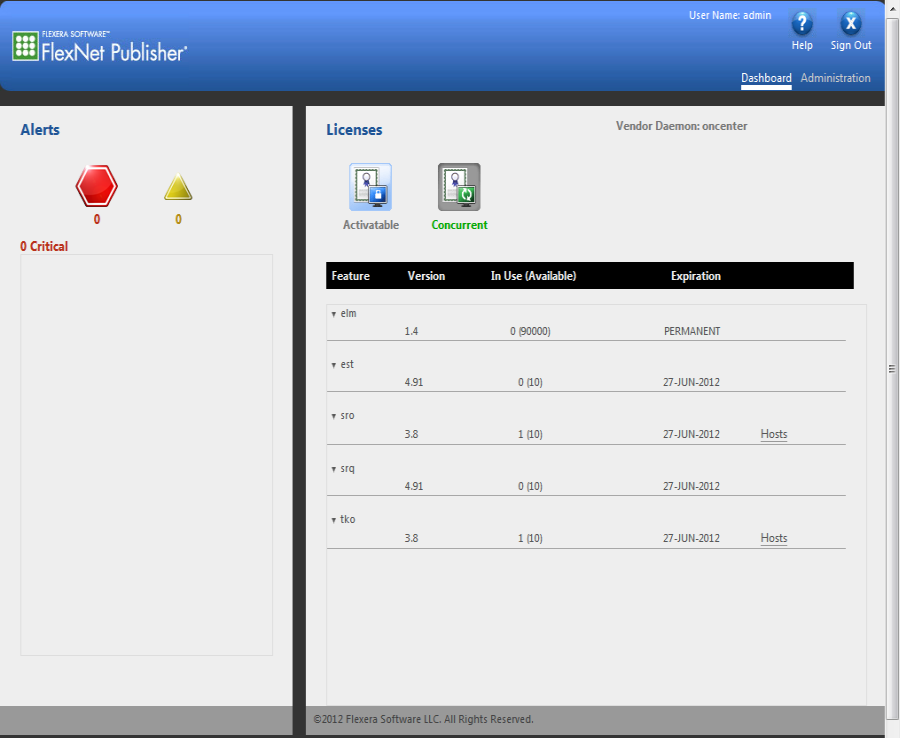 Click on Concurrent, each feature/product currently serviced by this license server is listed in the grid
This is a Web page so it doesn't automatically refresh - to refresh this screen, click the 'Concurrent' button again or press <F5>
Click on Hosts (in the far right column) for a feature to see a list of who is currently using a license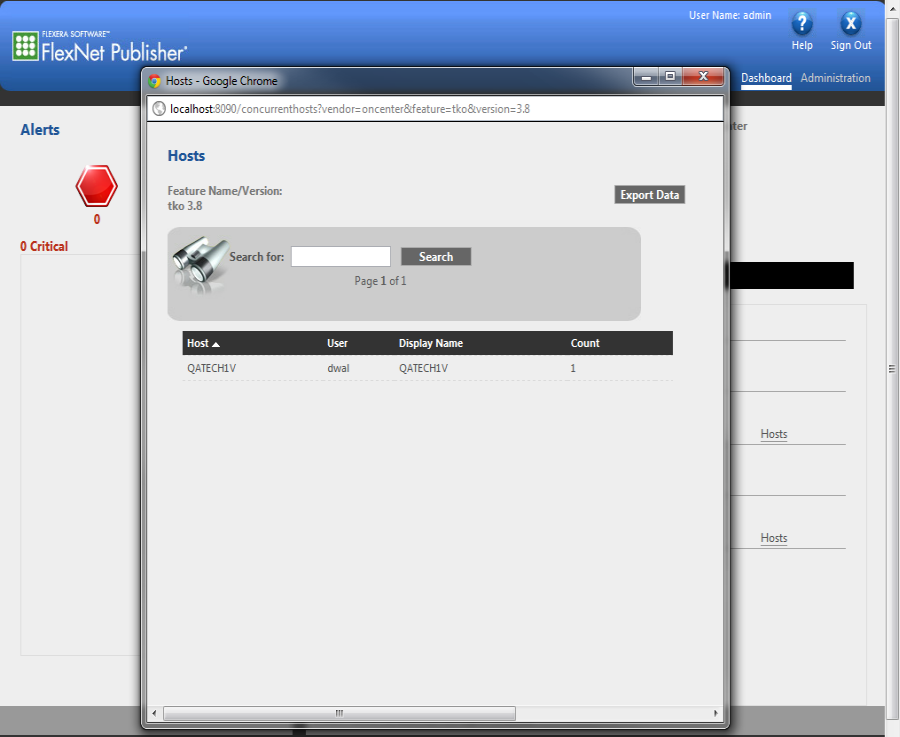 This screen shows both the Host (Computer name) and currently signed in user and how many licenses they are currently using
To refresh this list, press F5 or use the context menu to reload/refresh the page.
You can search for a particular user or workstation name in the list by using the "Search For" box.
How could a single workstation or User be using more than one license?
If a user's workstation crashes or becomes disconnected from the network unexpectedly, sometimes the license is not returned to Enterprise License Manager correctly. The vendor daemon screen may show the same user using more than one license until the license manager determines that the first license is actually no longer in use.
Also, each user signing into a particular workstation grabs his or her own license from Enterprise License Manager, these would be broken out in the Hosts screen by User name, however.
If a floating license is not returned properly to the Enterprise License Manager by a workstation, it simply expires after approximately 10 minutes and is returned to the pool. The workstation would remain authorized because the second license it is using remains valid.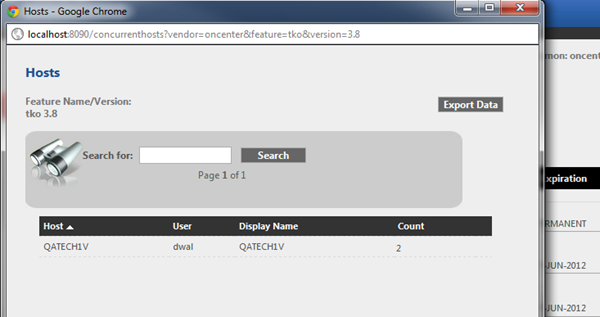 To determine if a user is floating or borrowing a license, the Administrator must contact the user directly.