Launch the LMAdmin console by opening your preferred Web browser and typing "http://localhost:8090" in the address bar (adjust the port if you set a different port for LMAdmin to use during install).
With the license server management interface open, click on "Administration" in the upper-right corner of the page.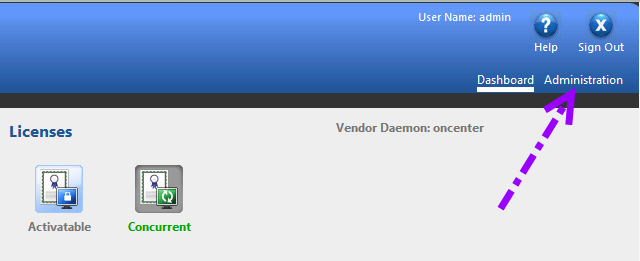 The Administration View provides the following functionality:
Viewing System Information
Configuring License Server Management Interface users (these are users who can administer the ELM, not software licensees - there is no reason to configure the server to permit users to license unless you are "Reserving" licenses)
Configuring Alerts
Configuring the Server and viewing Server logs
Configuring/restarting the vendor daemon (oncenter.exe)
Re-reading license files after activating new codes
These options are available by clicking one of the icons on the left side of the screen.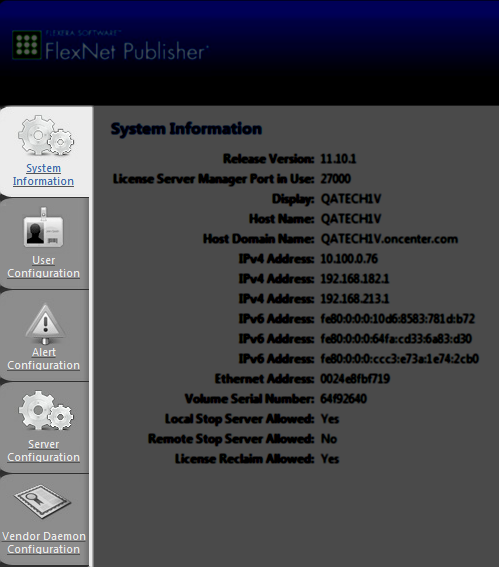 For details about using the license server management interface, see Related articles.
System Information
The System Information tab displays general information about the license manager such as the Server Name (Host Name), the IP address, the license manager port (not the vendor daemon port) and other system information.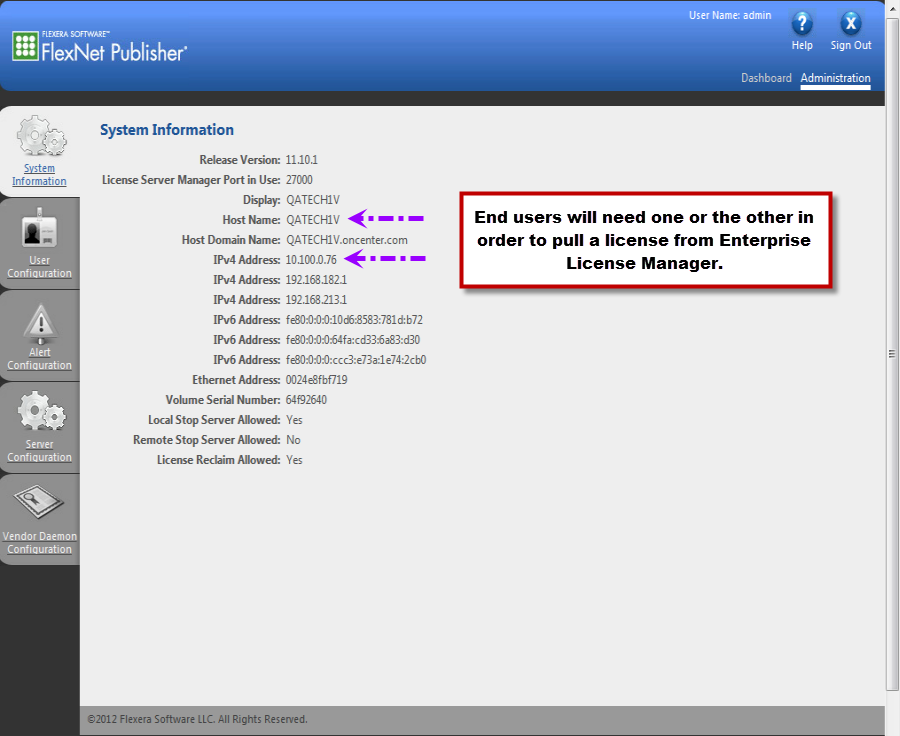 The most important fields on this screen are the Host Name and IP Address - end users need one or the other in order to pull a license from Enterprise License Manager.
The port on which LMAdmin is communicating with the vendor daemon(s) is also shown on this screen.