The License Server Management Interface is a browser-based (Internet) utility that provides the following functionality:
View current licenses in use (Who's using licenses)
Reread license files (after activating or returning license codes through the Enterprise License Manager activation utility)
Stop/Start the vendor daemon (the service that manages license use)
Configure advanced settings for Enterprise License Manager
Read and configure Alerts
Add/modify console users
Because LMAdmin is a browser based utility, the screens do not refresh in real-time, they normally refresh after 5-10 seconds. Press <F5> or right-click and select Refresh/Reload to see the most current data.
To open the License Server Management Interface,
Launch any standard Web browser
Type "http://localhost:8090" in the address bar, the login screen displays (the port "8090" may have been changed during LMAdmin installation and can be changed post-installation using this utilty. See Configuring the Server in Related articles for more information)
By default, when you use Internet Explorer on a Windows Server operating system, most sites are blocked. Please consult your Windows documentation for assistance with configuring Windows Security to allow access to this site or use a different Internet browser such as Google's Chrome.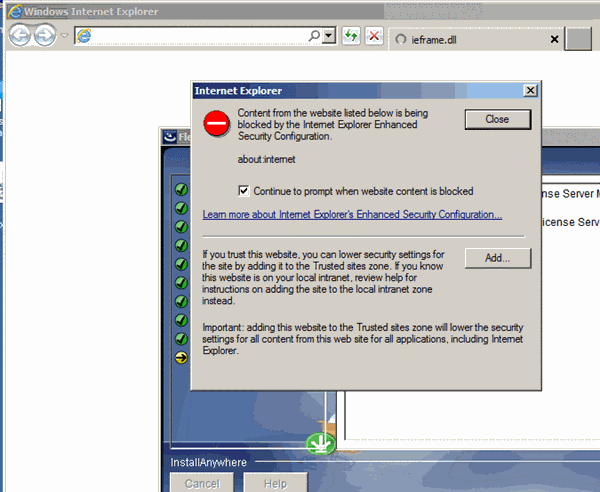 Dashboard View
Click "Concurrent" to see your available license pool and licenses in-use...On Center does not use the 'Activatable' tab - if you have no other license managers installed, you can set the option to always open the Concurrent view - see Related articles for details.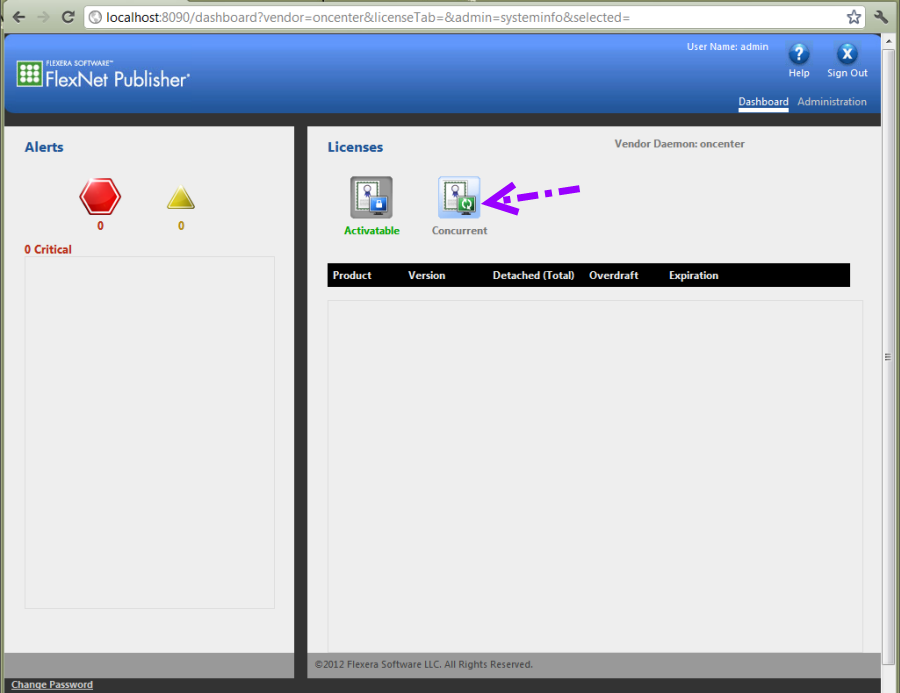 Each feature is listed along with how many licenses are loaded and how many are being used...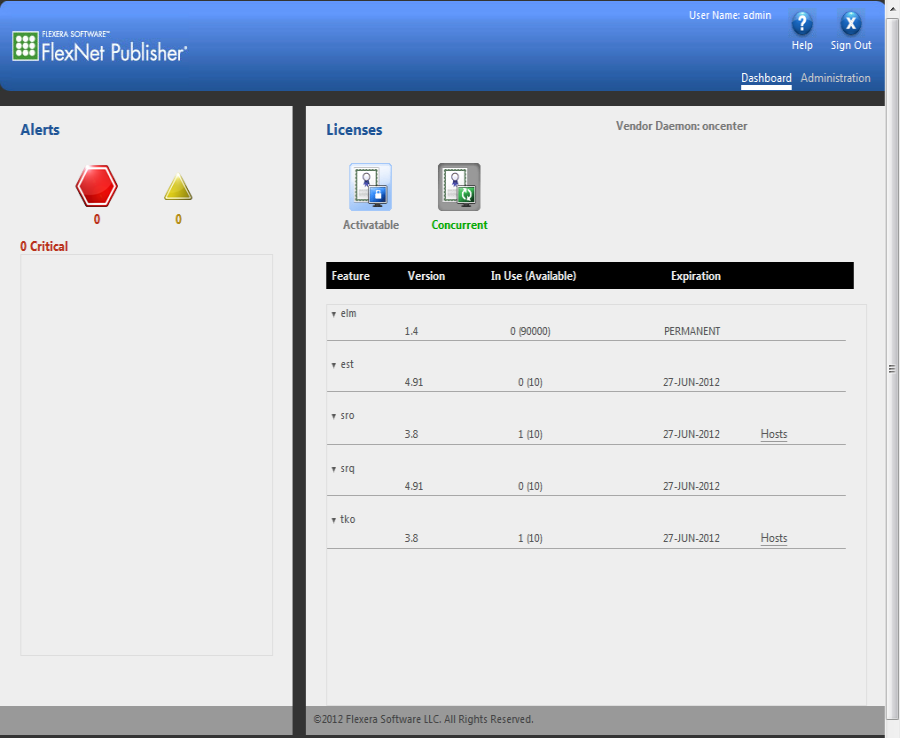 Advanced features such as "Rereading Licenses" and server and vendor daemon status and configuration are performed in the Administration view...
Administration View
Click on the Administration link in the upper-right corner of the page. See Related articles for details about the Administration view.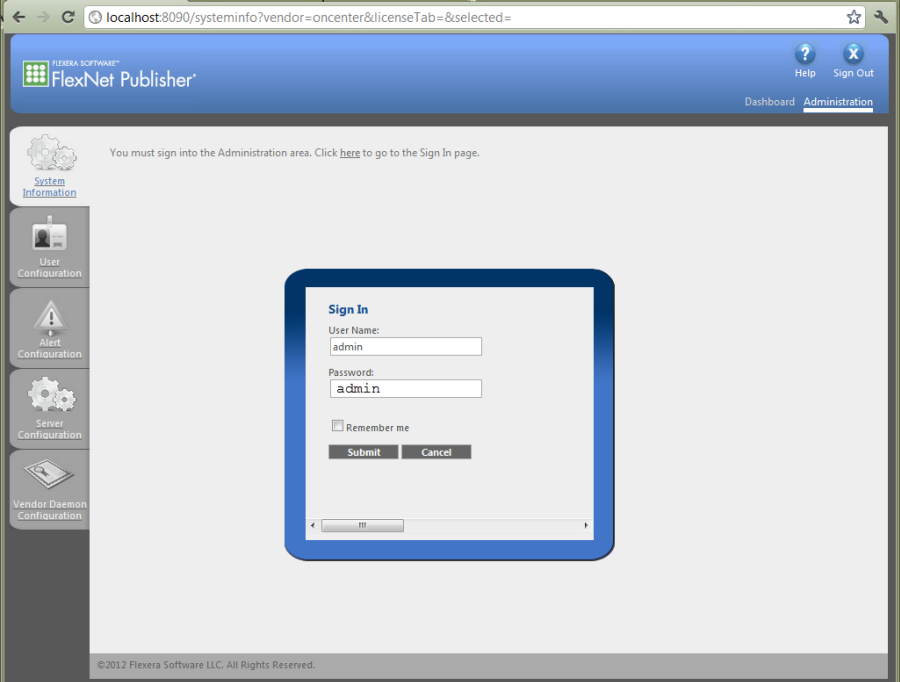 The default login for Administration View is: User Name= "admin"; Password= "admin" (all lower case) (this password can be changed and additional users can be added, see Related articles. On Center recommends leaving it as 'admin'/'admin') so that if you contact Support in the future, we will be able to help you with ELM administration easier.
Click Submit to log onto the console,
Troubleshooting Connecting to the Admin Console
If an error message similar to the one shown below is displayed when attempting to connect to LMAdmin using "LocalHost:8090", there are a couple of things to check:
Verify that the LMAdmin service is running using the Windows Management Console
Make sure the port "8090" matches the port specified during LMAdmin installation - adjust as necessary
Ensure your Windows firewall is not blocking this port
Ensure that your Internet browser is not blocking the site (Internet Explorer, by default, is very restrictive)