This article covers two question: "What version of (OST, QB, DPC) am I running?" and "Is there a newer version?".
What version of (OST, QB, DPC) am I running?
Checking your current version is pretty easy,
Open On-Screen Takeoff or Quick Bid.
Click Help > About (product name)...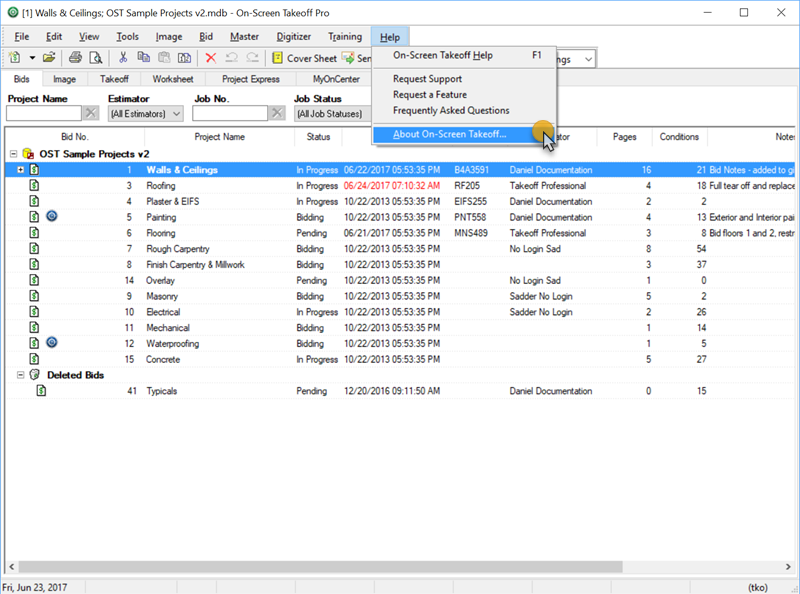 Your version is displayed in the product "splash" screen.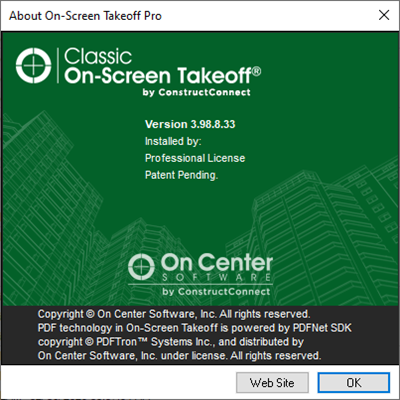 Is there a newer version of my software? (aka, "Am I missing a software update?")
You can find the most recent version of your product on each product's "Information and Downloads" page: On-Screen Takeoff, Quick Bid, Digital Production Control.
You can see all released versions (that have not been 'sunset'), at the bottom of those Product pages.
Before installing an upgrade, visit MyOncenter to verify your license supports this version, see CLS - Checking Which Version a License Supports (check before installing any upgrades!).
Before installing any updates, review: CLS - Upgrading Classic Products
A word about version numbers
If the first two numbers are the same between your version and the version to which you are upgrading, your license does not need to be updated.
For example, if you were upgrading from On-Screen Takeoff 3.94.0.15 to 3.94.2.21, your current license would continue to work. However, if you were upgrading from 3.94 to 3.95, your company's licenses need to be updated before you can install the newer version.