Issue
When a sequence of entries is sorted by a field that is alpha-numeric in nature, for example, Project Name and Job No. (Alternate and Change Order numbers), the field is sorted according to Alphabetical rules, "1..." comes before "2...", numbers always come before letters.
So, you may end up with a Bid list that looks like this...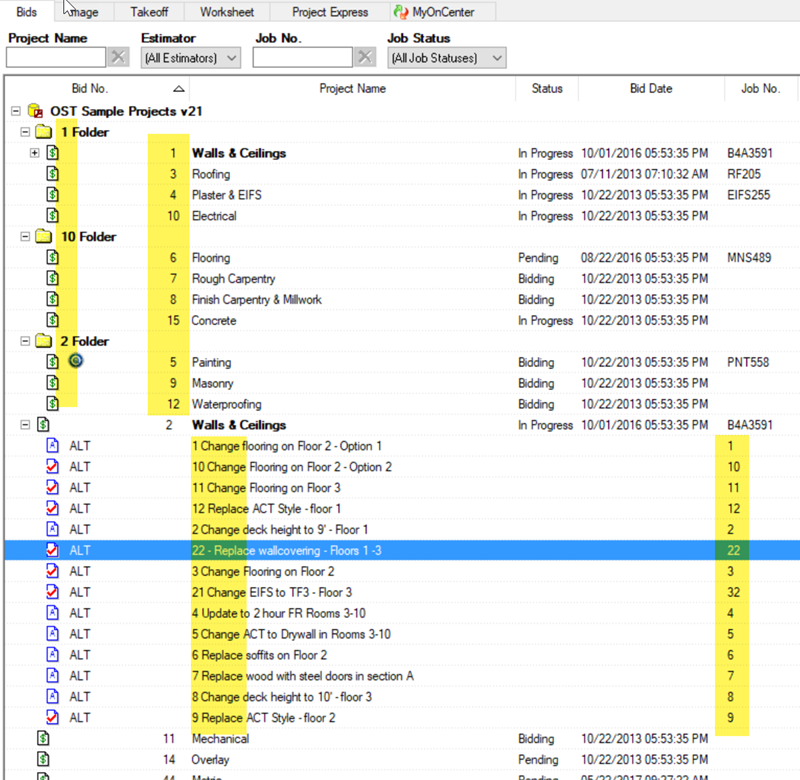 Discussion
Notice how "10" comes before "2" - this is sorting correctly, mind you, because the numbers are being treated as text because the field itself supports alphanumeric values (unlike "Bid No." which is a numeric only field, and so the sequence is 1, 2, ... 10, 20, etc. - always increasing or decreasing in numerical value).
This sorting happens on any field where alphanumeric entries are supported (regardless of whether alphanumeric values are used or all numeric values are used).
Resolution
Adding a leading "0" to numbers in an alphanumeric field applies sorting in a more 'numerical' fashion: