Authorization is the process whereby the end user (you) contacts On Center Software and downloads your license information. This is all handled through the application.

Open On Screen Takeoff ® (Digital Production Control)

Click on File > Check Authorization - the Check Authorization dialog box opens and indicates your current license status

Enter the Activation Codes provided by On Center Software (if your company uses the Enterprise License Manager for licensing, click the "License Manager" tab and enter the Server name - you can get this information from your Network Administrator)

Click Activate (be sure you have an active, open Internet connection - this send your license to On Center Software for validation)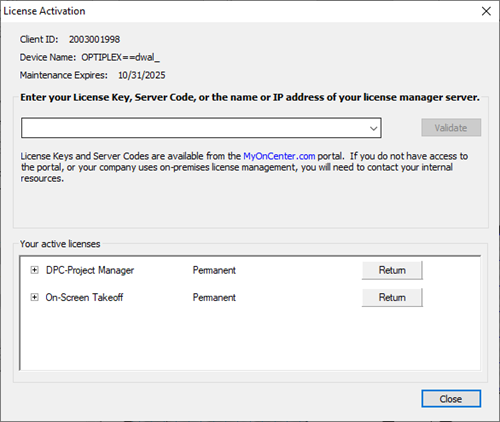 Verify that tko and dpm are indicated as Feature in Use
Next, check your Quick Bid license.

Open the Check Authorization dialog box in Quick Bid

Verify you have an est feature for Quick Bid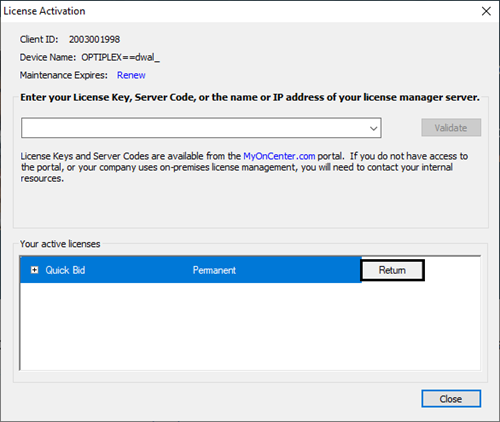 If you are missing any license please contact your On Center Account Manager for assistance

Click OK
See related articles for information setting your Database preferences and Program Options.