Any time you make a change to the activations on your server (through the Activation Utility), you must "Re-read License Files" in the LMAdmin vendor daemon configuration screen.
This includes:
Increasing or decreasing your license count (may require a new code, but will require a re-read)
Adding or removing products
Version upgrades (requires a new activation code)
When you make changes to your activated codes, users will be unable to float/borrow or return licenses until the re-read is performed.
Re-read License Files
Open the License Server Management Interface (see Related articles for information on the Management Console)
Enter a user name and password at the login screen, if prompted
Click on Vendor Daemon Configuration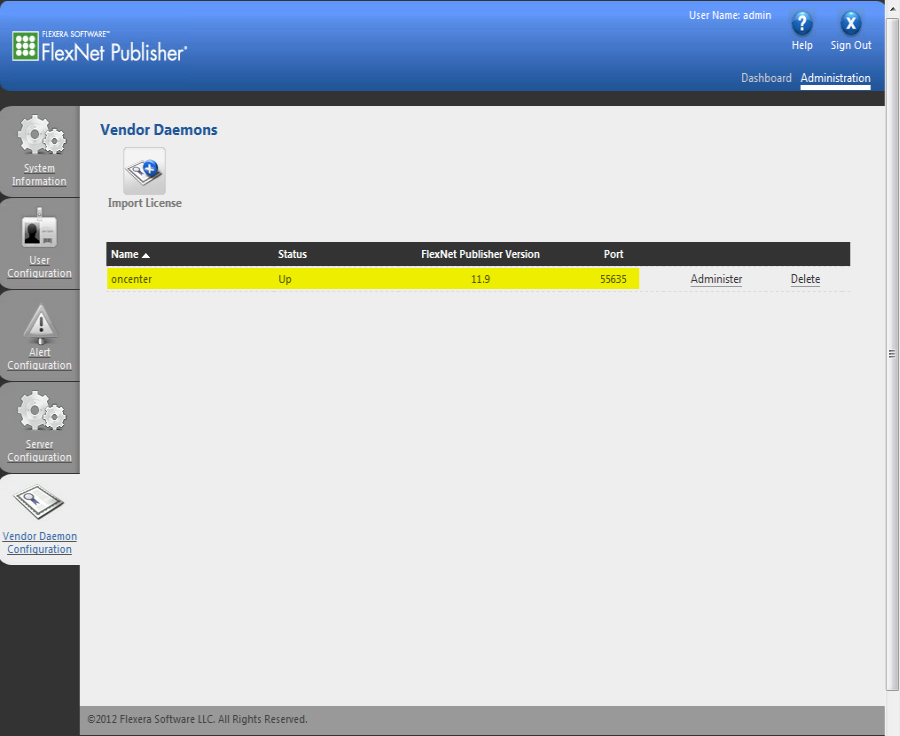 Click on the 'oncenter' daemon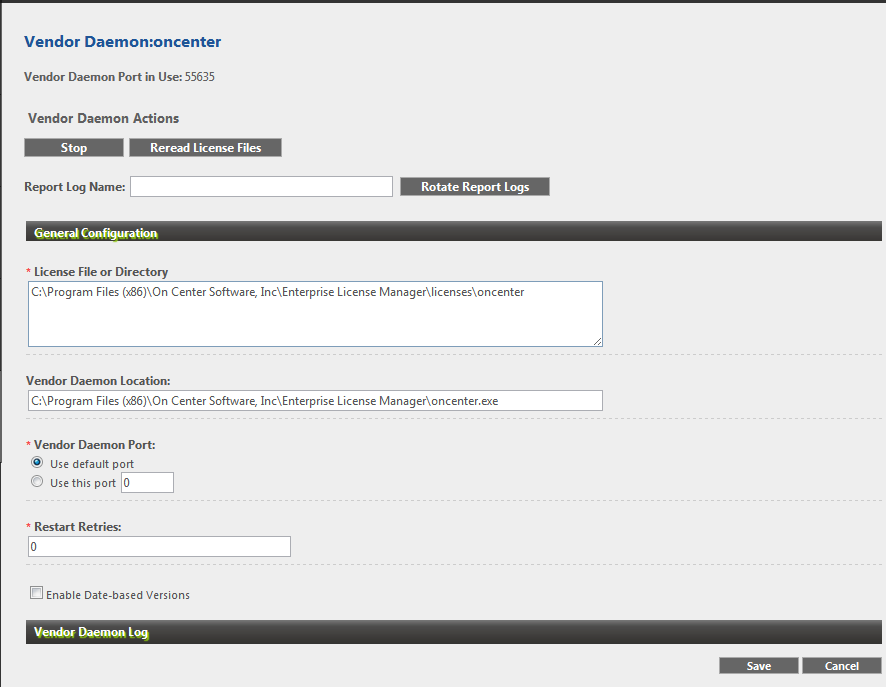 Click "Reread License Files"
A confirmation indicates that the re-read was successful.