Views: 366 Last Updated: 02/22/2018 01:31 pm
0 Rating/ Voters
Be sure to rate this article 5 Stars if you find it helpful!
Once a Bid is set to DPC Mode,
Accepted Alternates are rolled into the Base Bid and no longer separately visible while the bid is in DPC Mode. If the bid is returned to Takeoff Mode, the accepted Alternates are visible separately
Unaccepted Alternates are not visible in DPC Mode - they are ignored
Accepted Change Orders are visible in DPC Mode as separate child bids. Use the Bid View tab in the Labor Cost Codes window on the Image Tab or the Bid View drop down to switch between Base and Child Bids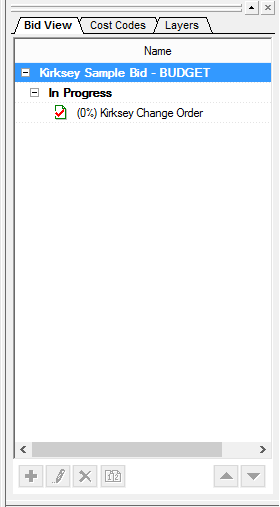 See the DPC User Guide for important information about handling Change Orders when using DPC.
---