Views: 540 Last Updated: 02/22/2018 01:22 pm
0 Rating/ Voters
Be sure to rate this article 5 Stars if you find it helpful!
For the Foreman to send DPC changes, the following items need to be setup correctly:
The project must be set up for DPC correctly. See the Related articles for details.
The Project Manager must send a complete DPC job file (DPC Package, not an OSP package) to the Foreman
The person creating the "DPC Changes" file must be listed as a Foreman on the DPC Tab of the Bid's Cover Sheet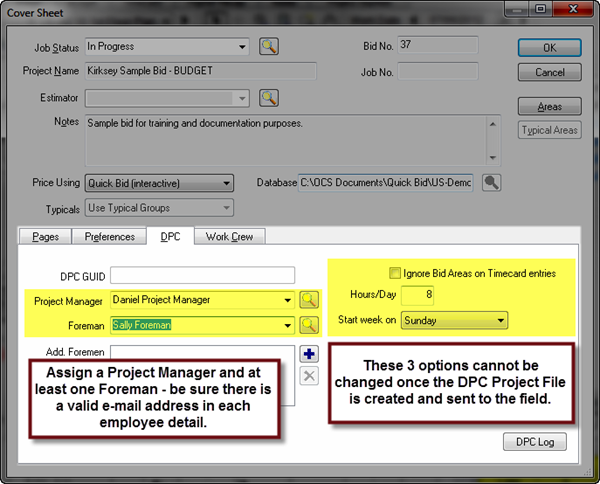 Other Considerations
The Foreman must be licensed with a "dpc-foreman" license
Sending/Receiving requires an active Internet connection on the PC
If the Foreman is using Project Express and is receiving an error message about not being on Support, please contact Technical Support for assistance. There may be an issue with the Foreman's DPC license.
---