Views: 396 Last Updated: 02/22/2018 01:21 pm
0 Rating/ Voters
Be sure to rate this article 5 Stars if you find it helpful!
There are rules built into Digital Production Control that restrict what a user may send. These rules depend on which licenses are applied to your software (tko, dpc, dpm).
Only a user with a TKO (Takeoff license) is allowed to send an On-Screen Takeoff Bid Package (*.osp) from the product.
Only a user with a DPC Project Manager license is able to send a Complete DPC Package (*.dpm) for a DPC enabled project. The Project Manager must have Quick Bid installed and licensed and must have a tko and dpm licenses for On-Screen Takeoff/Digital Production Control.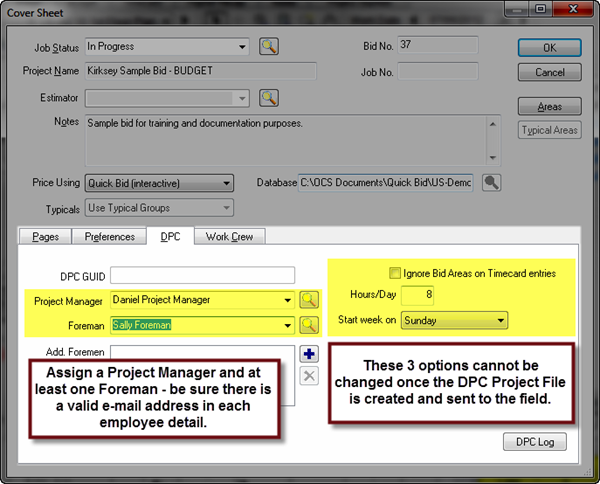 A Foreman cannot create a DPC Package file, they can send DPC Changes (*.dpc), Timecard Exports, and Budget Tab Exports back to the Project Manager only.
---