How do I use On-Screen Takeoff to access/download iSqFt projects?
Set On-Screen Takeoff as your takeoff solution
After you log into iSqFt's site, click on Administration > Manage My Profile
Click Edit in the "My Profile" section
Under Project Takeoff Preferences, set "Takeoff Projects in:" to "On-Screen Takeoff"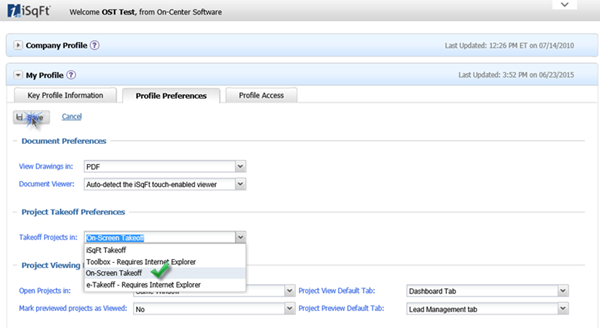 Click Save.
Opening a Project
You must have On-Screen Takeoff installed before attempting to open an iSqFt project.
When you are looking at a project in iSqFt, click on the "Documents" tab.
Click Perform Takeoff

You may be prompted to Open or Save the OSX file...
Click Open to automatically launch On-Screen Takeoff and load the project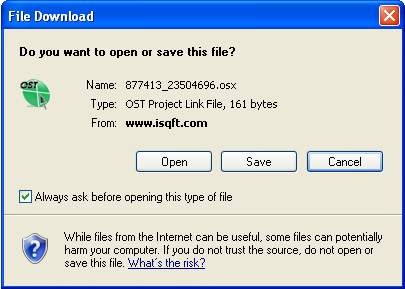 Review the Help file, User Guide, and Training Videos for help on using planroom projects.
Archived Projects/Files
Issue
Attempting to download archived iSqFt images, may cause On-Screen Takeoff to lock up. Archived images show as a red A in the download window (Planroom tab). These plans/images are usually older and have been marked as "Archived" by iSqFt.
Resolution
The simplest workaround is to download the plans from isqft.com, manually create a bid in On-Screen Takeoff, and then add the downloaded images to the bid. Please note, this is not a problem with iSqFt or On-Screen Takeoff, OST was never designed to access "archived" drawings.