Views: 16145 Last Updated: 08/01/2023 03:11 pm
30 Rating/ 5 Voters
Be sure to rate this article 5 Stars if you find it helpful!
Effect August 1, 2023, versions that use this licensing model are no longer supported and can no longer be activated. Contact your Customer Success Manager for assistance.
Activation Videos and Upgrade Information For On Center Software Award Winning Portfolio:
On-Screen Takeoff®
Quick Bid®
Digital Production Control™
Do you have an Activation Code?

You should receive your activation code via e-mail from On Center Software. Activation codes look something like this:

ABCDE-12345-67890-FGHIJ-123AB

Each application feature (OST, QB, DPC) will have a unique activation code.

See the FAQ Licensing Classic Products with an Activation Code for more information.

Do you use a License Manager?

Your license manager is managed on-site, please contact your Network Administrator or IT department for assistance.

Each application needs to be activated separately.

See the FAQ Licensing Classic Products using a Network License (License Manager) for more information.
If you need assistance with licensing your software, please contact Support.
Using PlanViewer?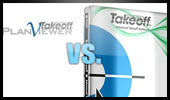 PlanViewer users do not need to license their software - you have access to many great features including downloading and viewing plans, viewing takeoff in projects shared by licensed users, and drawing some plan markups.
With over 200,000 downloads, customers around the world have taken advantage of PlanViewer for their plan download and viewing and basic measuring needs. Many users choose to upgrade to On-Screen Takeoff Professional to experience the full measure of features and capabilities.
---