Views: 1701 Last Updated: 10/03/2022 07:11 am
0 Rating/ Voters
Be sure to rate this article 5 Stars if you find it helpful!
The Project Express Tab provides access to the Project Express file management utility.
Project Express allows On-Screen Takeoff users to easily send and receive project information to/from other On-Screen Takeoff users.
You must be under a current Maintenance Subscription with On Center Software to use Project Express, although non-licensed and off-maintenance users can trial Project Express for 60 days.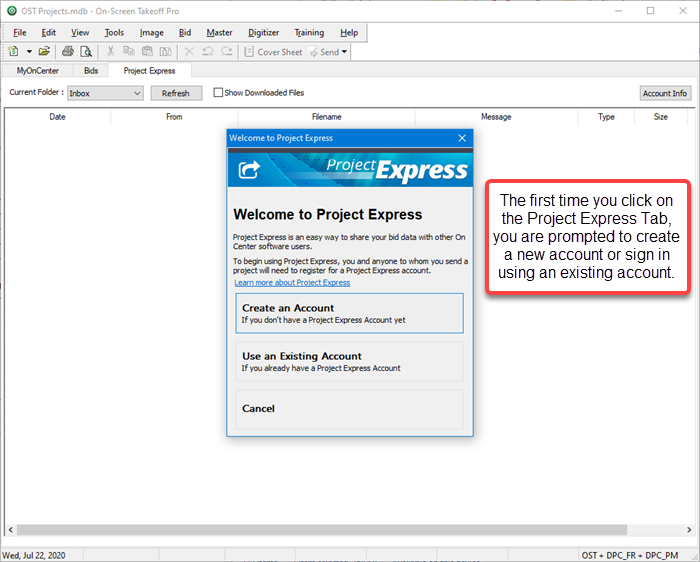 ---