Views: 1363 Last Updated: 12/21/2021 10:59 am
0 Rating/ Voters
Be sure to rate this article 5 Stars if you find it helpful!
The Worksheet Tab lets you view quantity breakdowns for each Condition according to results selected in the Condition Properties dialog (i.e. linear feet, square feet, each). The Worksheet Tab allows you to enter in costs for Material, Labor, and Subs for each Condition to generate a rough estimate. The Worksheet Tab can be grouped by Type or Page. The Worksheet Tab is set up in spreadsheet format so, like the Takeoff Tab, it is very easy to use. You can even copy rows just like you would in a spreadsheet.
See Related Articles for more information using the Worksheet Tab .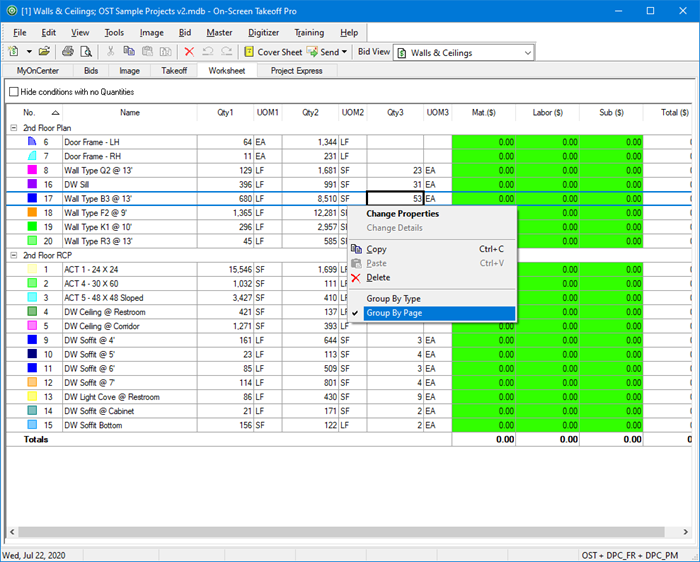 (The green columns are not highlighted above for particular emphasize, they are displayed this way in the program.)
---