Views: 464 Last Updated: 11/07/2022 10:00 am
0 Rating/ Voters
Be sure to rate this article 5 Stars if you find it helpful!
The Category Codes tab is used in conjunction with exports to your external Accounting program. In this tab, enter category codes that your Accounting program recognizes. Refer to your Accounting software product literature for information on what Accounting Category Codes it uses and for information on importing information (for example "L" for Labor, "M" for Materials, "MT" for Material Tax, etc.).
Enter the Category Code in the grid - codes may be up to 14 alpha-numeric characters.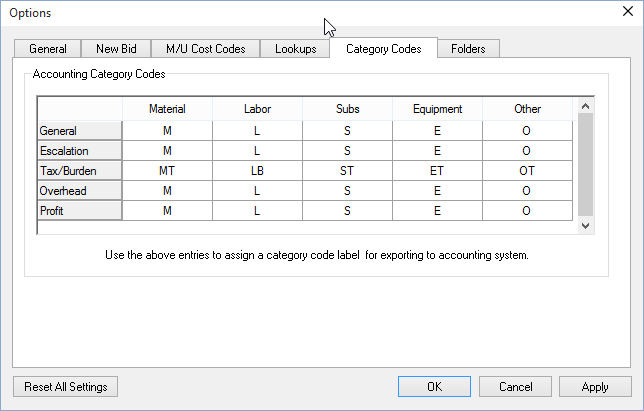 See Related Articles for more information on Accounting and Material Exports.
---