The Schedule of Values Tab allows you to create billing contracts for the current Bid (Base Bid and Accepted Alternates/Change Orders).
When you click on the Schedule of Values Tab, the first thing you will do is create a New Contract (assuming you haven't already).
Click the New Contract button

and then fill in the information for the new contract.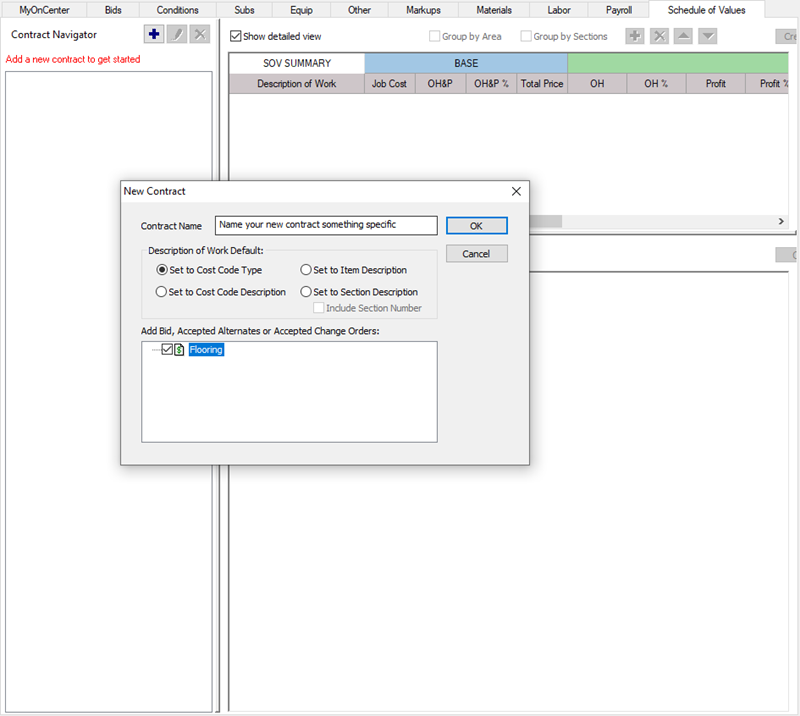 You will name the Contract, and select how to group the costs in your bid - by Cost Code Type ("Labor", "Material", "Equipment", "Other", "Subcontractor", along with Tax and Additional Markups) or by Cost Code Description (which breaks out all cost more granularly).
Next, you select which Costs to include (from Base Bid, Accepted Alternates, and Accepted Change Orders). A bid (either a Base Bid or Child Bid) can be added to only one Contract.
Using a base bid from the QB Sample Projects database, we set the Description of Work to "Cost Code Type" (shown in screenshot above).
Click OK to save the Contract, now you can start adjusting your contract costs.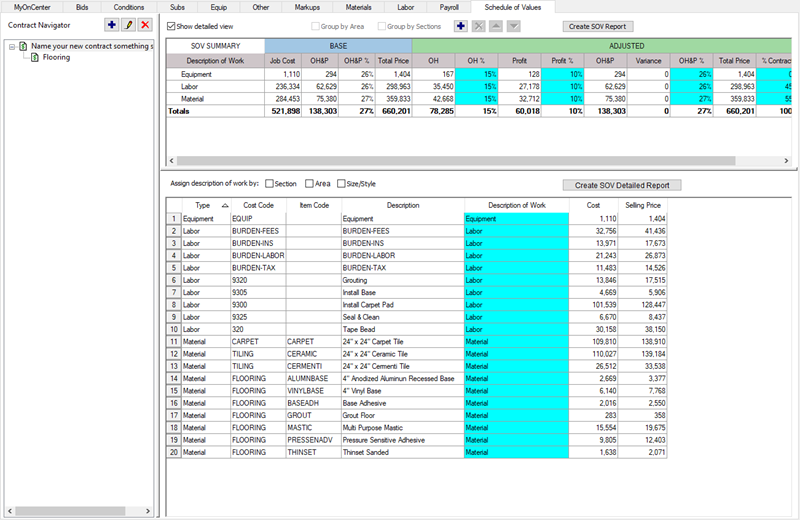 See Related Articles for details on generating Contracts.
Well, that's your introduction to the Quick Bid program - how it looks. The rest of this User Guide will help you create and price bids, generate reports and proposals, and help you get the most out of your software. Before you jump into bidding, you need to do some setup work in Quick Bid to tell the program how you estimate and the defaults you want to use when creating/pricing bids.