Issue
After loading PDF plans into a Bid, you attempt to convert them to TIFF but the batch conversion fails.

Description
PDF Creation utilities such as Adobe, Blue Beam, Cute PDF, and others each provide myriad options when creating PDFs. Some options can create a PDF that is not compatible with On-Screen Takeoff.

Solutions
One possible solution is to adjust the output in your other viewer, in this example, we are looking at the BlueBeam print setup dialog box.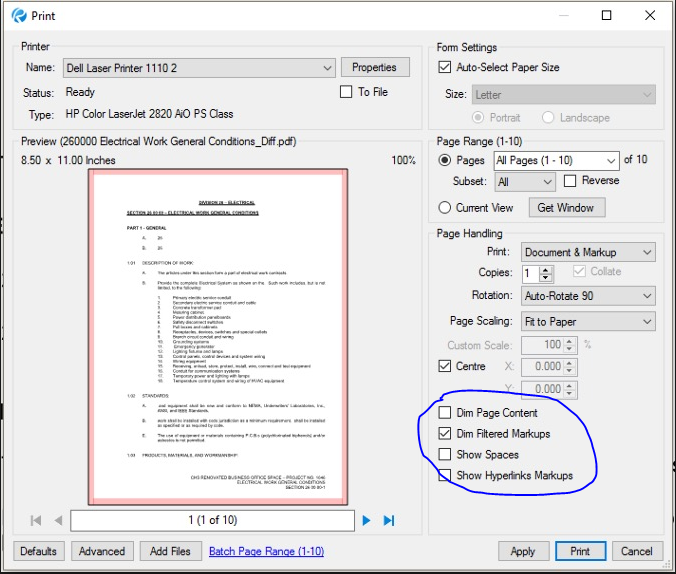 In the objects, ensure "Dim Filtered Markups" is unchecked and then print to PDF - this should create a PDF that works in OST. Depending on which PDF editor/creator you or your Architect is using, the options will vary. Try to create the cleanest PDF with the fewest options/layers possible - or print to TIFF - to increase the chances that your files will work correctly in OST.