On-Screen Takeoff supports using digital photos in your bids; allowing the photos to be used for reference, or to enhance a presentation.
Adding a Photo to a Project
In On-Screen Takeoff create a new Bid or open the Cover Sheet for an existing Bid
Click the Add New Image Page button

In the Add Images window, select All Files (*.*) from the Files of type drop down menu to select the photograph (most digital photos are saved in BMP, JPG, or GIF formats - selecting All Files displays these file types in the Add Images window)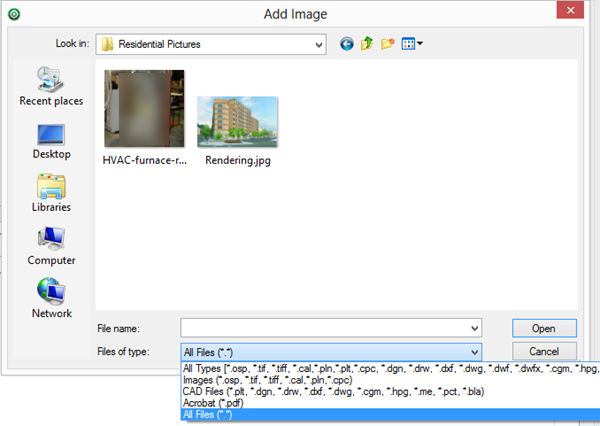 Locate the folder where the photo is stored, then select it
Click Open to finish adding it to the Bid
A link to the photo is added and shows in the Pages Grid in the Cover Sheet (just like any other image file).
Open the Bid, select the photo from the Pages drop down on the Image Tab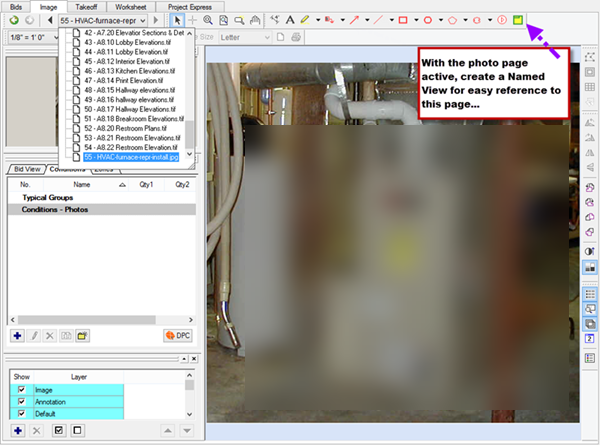 Linking to a Photo in a Project
Once the photo is added to a Bid, create a Named View and Hot Link to make it easy to access the photo.
On the Image Tab, navigate to the page containing the photo
Click the Named View button on the Annotation toolbar (see Related Articles for information on creating Named Views and Hot Links)
Draw a box around the image (or a portion of the image), and give it a unique name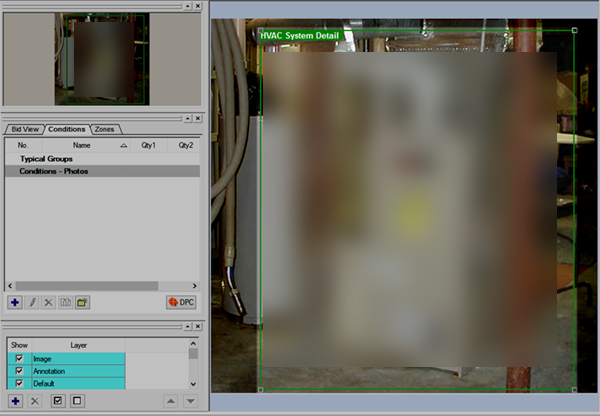 Browse to the electronic blueprint page the image references, and click the Hot Link button
Click on the image where you want to place the Hot Link, then select the Named View from the drop down menu to connect the Hot Link to the Named View.

To open the photo as a Named View, selecting the Hot Link icon on the drawing. This opens the View Window to the selected image.